Hardwood Floor Repairs
Wood flooring adds elegance and charm to any home or place of business, but only if it's in great repair. If your wood flooring has water damage, areas of excessive wear, or broken or missing planks, it can become a liability rather than an asset in terms of your property's looks. However, you don't just have to live with damaged wood floors. Contact National Carpet Outlet by phone or e-mail and learn how we can repair hardwood floors in your home or commercial space!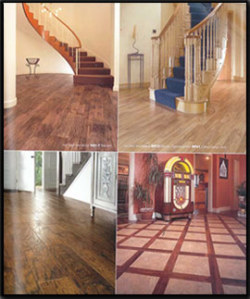 Providing flooring sales, installation, and restoration services to Syracuse homeowners and businesses for more than 20 years, National Carpet Outlet has ample knowledge in all types of hardwood floor repairs. Our professionals have the tools and the expertise to perform the best hardwood floor repair for your particular problem. When we're through, your flooring will look as good as new! National Carpet Outlet is available to repair hardwood floors that:
Have become warped due to water damage
Have missing planks
Have stains
Have cracks or chips
In addition to our hardwood floor repair services, we also offer floor refinishing. If the finish on your wood floors has become scratched, lackluster, or dull, National Carpet Outlet can provide hardwood refinishing services to restore the natural beauty of your flooring. Learn more about how our hardwood flooring repair contractors can help your floors—and your home or business—look their best when you call today.
If your hardwood floor repairs are part of an insurance claim, National Carpet Outlet is available to work directly with your insurance company. Taking the hassle out of repairing covered hardwood floor damage, our professional flooring contractors go above and beyond to provide you with exceptional customer service as well as complete wood flooring repair. Let us take great care of you!
repairing hardwood floors
repair hardwood floors
hardwood scratch repair