Services Offered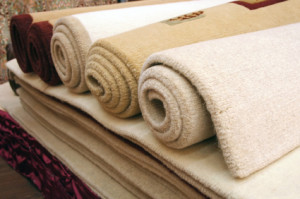 National Carpet Outlet is proud to be your full-service flooring contractor and sales resource in Syracuse. Our professionals are available for every aspect of flooring installation, repair, and sales, so regardless of whether you need hardwood refinishing or laminate floor installation, we're here to help you. Working to connect area residents and businesses with the very best floors at the very best prices, National Carpet Outlet is committed to your complete satisfaction when it comes to vinyl tile installation, hardwood installation, and so much more. Get started with your free estimate by calling or e-mailing us now!
Affordable, Quality Flooring Products
At National Carpet Outlet, our goal is to bring you a better floor for less money. By working with brand-name flooring products for your carpet installation or hardwood installation, we're able to ensure you get top-quality materials. But by offering low, warehouse pricing, we're able to provide those flooring materials at a great price. Whether you're in the market for laminate flooring or prefinished wood flooring, we have the floors you want at the price that's right for you!
Just a few of the quality brands our floor installers offer include:
Mohawk
Shaw
Beaulieu
Congoleum
Tarkett
Karndean
Armstrong
Great Selection
Many floor contractors and companies only offer one or two different types of floor materials, limiting your selection to a narrow few options. But with National Carpet Outlet, you get access to the full spectrum of flooring material options. We offer carpet installation, wood flooring installation, vinyl tile installation, and more, offering real choices when it comes to materials, colors, and styles. Our flooring contractors are available to help you find a great floor for your home or business: we'll help you consider factors such as traffic, maintenance requirements, and budget to ultimately match you with the ideal floor for your home. Don't settle for less. Get National Carpet Outlet on your side and get the selection you deserve.
Lifetime Installation Warranties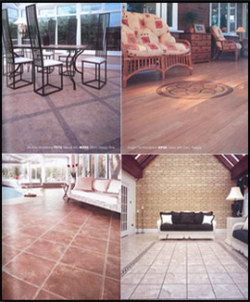 When you entrust National Carpet Outlet with your hardwood installation, vinyl tile installation, or any other flooring installation project, you can be confident we'll do the job right. That's because we provide a lifetime installation warranty when our expert flooring contractors install your new laminate, linoleum, or other quality flooring products. With over two decades as a professional flooring installation company, our team has the experience and skills you can rely on for flawless workmanship and results that will last. No matter how challenging the carpet installation, no matter how complex the wood flooring installation, National Carpet Outlet will get the job done right the first time. For more information on having our floor contractors install your new flooring or for specific details on our lifetime installation warranty, feel free to give us a call!
Insurance Repairs and Flooring Replacement
If your home has suffered flooring damage from a fire, flood, or other incident covered by your insurance company, National Carpet Outlet can make your flooring repairs as easy as possible. Our floor contractors are available to work directly with your insurance company on floor repairs and replacements, billing them directly so you don't have to shell out up front. After all, if your home has been damaged, chances are you're dealing with enough stress already! At National Carpet Outlet, we're here to provide the hardwood floor repairs, laminate or carpet replacement, and other flooring services you need to get your home back to its pre-disaster condition. With efficient, professional tile, carpet, and wood floor installation services and top-quality materials, we're committed to helping restore your home to a beautiful, functional condition. Let us take care of you in your time of need: call our floor contractors today to learn about our insurance repair services.